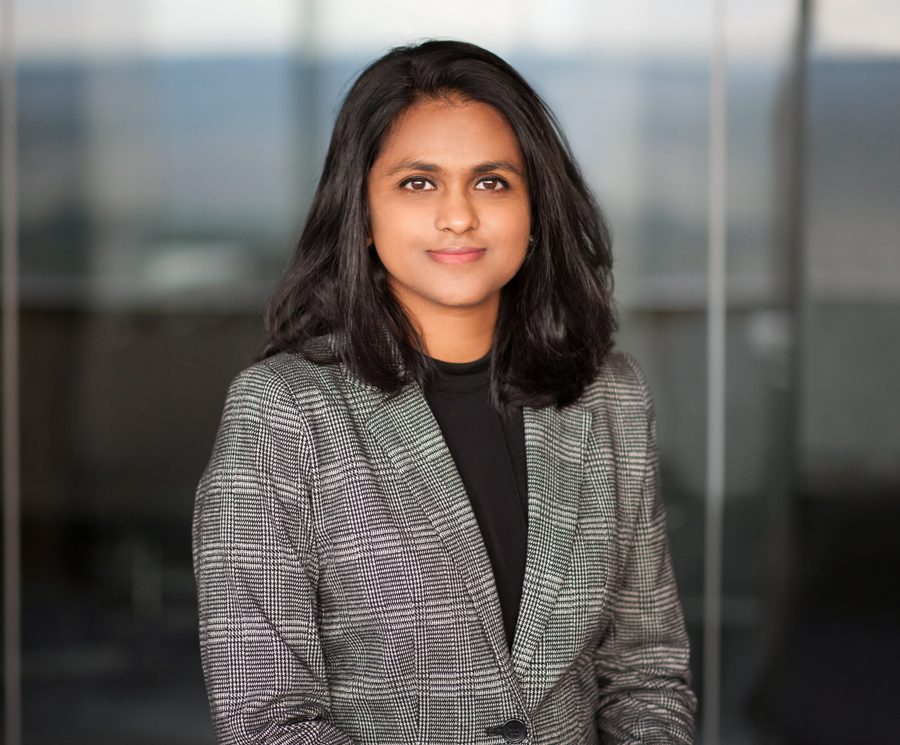 About Sruthi Namburi
Sruthi Namburi's practice focuses on general business law, commercial litigation, business transactions, and employment law.  She works with a variety of businesses of all sizes and types. Sruthi works closely with her clients from early formation through various operational stages.  Should conflicts arise, Sruthi further represents clients' dispute resolution and litigation needs.
General Business Law
Sruthi helps new businesses in the earliest stages of their formation.  This includes assisting with entity formations, development of shareholder agreements, owner buy-sell and other agreements.  She also works closely with business clients on stock issuance's and operating agreement preparation.
Once the initial formation is completed, Sruthi continues to play a pivotal role in a wide variety of areas relating to contracts, employment issues, shareholder and board governance matters, broad range of transactions, and matters involving corporate compliance.
Business Disputes and Commercial Litigation
Sruthi often assists clients in disputes and litigation involving contracts, real estate and construction law issues.
When business disputes arise, Sruthi works with clients to investigate the underlying nature of the dispute to determine the client's rights and contractual remedies that may be available.  Once she has reviewed the necessary documents and determined the factual basis of a dispute,  Sruthi works with her client to develop a position and hopefully resolve the dispute outside of litigation.  If reaching a resolution outside the courtroom is not possible, Sruthi is fully capable and prepared to represent her clients in litigation.
Business Transactions
In her business transactions practice, Sruthi works with a group of PRK Livengood's highly experienced transactional attorneys on a full range of general and specific transactional matters.
Prior Experience
Before joining PRK Livengood, Sruthi served as a clerk for Judge Lawrence M. Reifurth of the Hawaii Intermediate Court of Appeals, as an Intern for the Economic Justice Project in Washington, D.C., and was the Associate Legal Manager for ITC limited, where she drafted contracts, worked in compliance and was involved in litigation.  She is conversational in Hindi and Telugu.
Background and Personal
Outside of her practice, Sruthi enjoys hiking, board games, reading, museums and the theatre. She grew up in New Jersey and moved frequently before deciding to settle down in the beautiful Pacific Northwest.
Co-authored "Software Programs, the Internet & Copyright Law: Analysis of American law," NALSAR Media Law Review