News & Insights
Client Story: CRĒO Industrial Arts and USOPM Project

Peterson Russell Kelly Livengood is proud to represent innovative companies like CRĒO Industrial Arts, based in Woodinville, Washington, and serving clients worldwide.
CRĒO is a custom fabricator that has been producing unique high-end architectural products for over 30 years.  Their work covers a wide range of projects in a variety of industries including healthcare, hospitality, retail, education and more.  CRĒO's talented team work alongside some of the world's finest architects, graphic designers, landscape architects, and exhibit designers.  CRĒO's reputation for craftsmanship and professionalism attracts clients from all corners of the world. Their fabrication capabilities, combined with immensely creative vision, has produced some of the finest custom venues.
One of CRĒO's more heartfelt and complicated projects was launched in late July 2020, the United States Olympic & Paralympic Museum (USOPM) in Colorado Springs, Colorado.  Heartfelt, because it is one of the first museums that equally represented both olympians and paralympians. Complicated because it would provide all visitors a fully accessible Museum experience. And further complicated, because the grand opening landed in the middle of an unprecedented worldwide pandemic.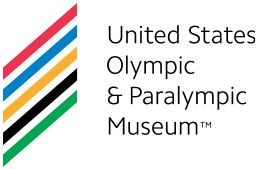 Thanks to the committed efforts of everyone involved, in both the U.S. and abroad, the Museum opened on time welcoming its first visitors on July 30, 2020.  As one of the most accessible museums in the world, USPOM contains exhibits displaying the history, culture, and aspirations of Olympic and Paralympic Games, from Ancient Olympia to the Modern Games.
An incredible attention to accessibility details are woven throughout the venue.  From a Guggenheim style gentle-grade ramp – in place of stairs – to sensory floor tactiles and use of Radio Frequency Identification (RFID) which tailors the navigation to each individual's needs.
Accessibility services include the following, along with assistive listening devices, transport chairs, accessible styluses for touchscreens, weighted lap pads, sensory bags containing special badges, fidget tools, and noise canceling headphones:
All screens are designed to be triggered automatically and are customized to the individual visitor's accessibility needs. This is established during the initial guest registration. This includes audio-described video, text-to-speech screen readers, high contrast and larger font sizes.

Guests who select audio descriptions as a preference, during registration, will automatically trigger tactile floor strips providing an audio experience for each gallery.
Touchscreens are navigated with tactile keypad features; these keypads also provide retractable accommodation options.
Open captions and American Sign Language play are used in content and interactive media throughout the Museum.
Mary Olsen, Senior Project Manager of CRĒO, was the overall project manager for this site.  She was involved with fabrication of components and was the architect of the design. Through the collaboration of numerous creative experts locally and abroad the project progressed on schedule.  "Once the pandemic hit, and all travel was suspended, we were presented with a new set of challenges.  All of the work and quality testing by our UK-based programmers, had to now be done remotely," explained Mary.  "It was a true test of everyone's combined commitment to get this Museum open and welcome visitors on July 30th," she continued, "Opening of the Museum was a highly anticipated public event in the Colorado Springs community.  We were determined to see it through – and we did."
With the pandemic raging through the country, issues relating to being able to open the doors under a safe environment became the focus. Looping in local public health officials, all sorts of additional assessments and special accommodations had to be applied.  Extensive measures are now in place providing a safe and contactless environment for USOPM visitors. Mary further and proudly emphasized that, "It is truly an experience that is available and accessible for every single person."  For more information about the Museum, visit USOPM.
Visit CRĒO Industrial Arts for information about more of the groundbreaking work they have done and continue to produce. If you have any specific questions about CREO and the services they provide, contact Sarah Foster at 425.318.6740 or sfoster@creo-ia.com. For information about the services PRK Livengood provided to our client CRĒO, please feel free to contact Gregory A. Russell directly.
Back to News & Insights