Contact Us
PRK Livengood has a convenient Bellevue office located in the Skyline Tower from which we serve our clients.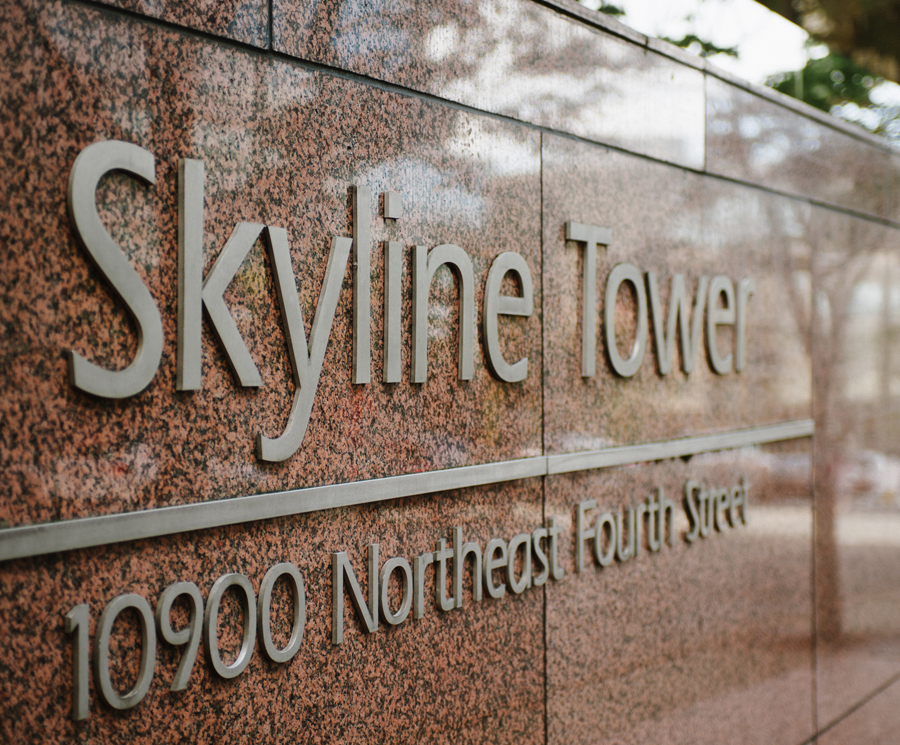 Peterson Russell Kelly Livengood PLLC
Our office is located at:
1850 Skyline Tower
10900 N.E. 4th Street
Bellevue, WA 98004
Phone: 425.462.4700
Fax: 425.451.0714
Email: tbranson@prklaw.com
---
Driving Directions and Parking
From I-405 heading South or North, exit at N.E. 8th Street going westbound. Follow the exit off the ramp. You will be heading westbound on NE 8th towards downtown Bellevue.
Turn left on 110th Avenue NE (light after The Bravern). Travel on 110th approximately for two blocks (going past the transit center). Our building is the Skyline Tower (brown and glass) which is located across the street from Bellevue City Hall.  The Skyline Tower parking garage will be on your right and is the last right turn before NE 4th.  Due to recent traffic flow changes, the Skyline Tower parking garage can only be accessed from one direction – travelling south on 110th Avenue NE.
Many people turn into the garage too early and end up parking in the City Center Bellevue/Microsoft building, which is one building to our North. Look for the Garage with the words "Skyline" above the entrance.
You must be traveling south on 110th to access the garage with a right-hand turn.
Please call 425.462.4700 if you have any trouble finding us.