Appeals
With decades of collective appellate law practice, we have represented individuals, businesses, political organizations, and governmental bodies before appellate courts, including the United States Supreme Court, the federal Courts of Appeals, the Washington Supreme Court, and the Washington Court of Appeals.  We also represent clients throughout the administrative appeals process and before state licensing boards.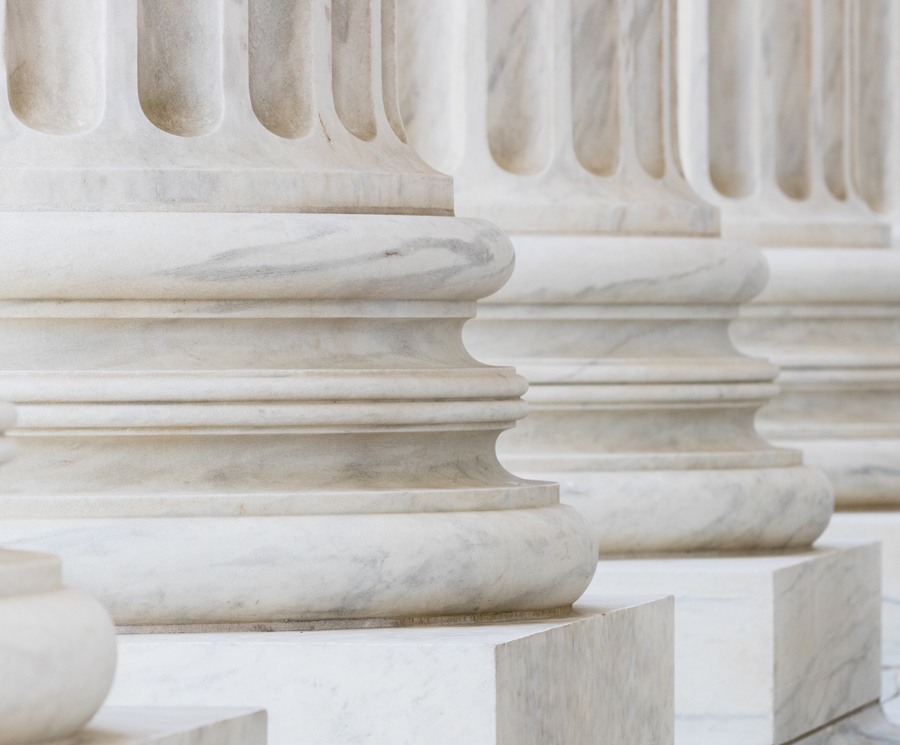 Bellevue appellate law attorneys.
The Types of Appellate Matters for Which Representation is Provided
Our appellate representation includes matters involving:
Administrative Law
Campaign Finance
Commercial Litigation
Construction
Education and Public Schools
Elections
Employment
First Amendment
Land Use
Public Disclosure/Open Public Meetings Act
Real Estate
Surety Bonds
We are available to provide appellate representation in matters not included on this list; please contact us about your matter.
Identifying Grounds for Appeal
We are experienced in identifying and developing grounds for appeal based upon underlying proceedings and rulings.
We provide clients with our assessment of the likelihood of success on appeal, and, upon our client's direction, we develop and execute an appeals strategy for framing the key issues in persuasive appellate briefs and oral arguments.
Representative Appellate Cases
The following appellate matters were handled by our firm's attorneys:
We were co-counsel in successfully defending a lower court decision invalidating a trademark and in obtaining reversal of the lower court decision on injunctive relief and pre-judgment interest.  OTR Wheel Engineering, Inc. v. West Worldwide Services, Inc., No. 16-35897, 2018 WL 3545027, __ Fed. Appx. __ (9th Cir. July 24, 2018).
We represented Washington's private and public hospitals before the Washington Supreme Court as amici curiae in a wage and hour case.  Chavez v. Our Lady of Lourdes Hospital at Pasco, 190 Wn.2d 507 (2018).
We obtained reversal of a trial court's adverse summary judgment and won summary judgment and attorney's fees for our client in a contract dispute.  CRJ Kim Inc. v. JKI, Inc., Washington Court of Appeals (2017)
We successfully defended a $57 million verdict in favor of home healthcare workers against an agency challenge.   Rekhter v. DSHS, 180 Wn. 2d 102 (2014)
We obtained reversal of a trial court decision that set aside negotiated settlements between an employer and its employees. Pugh v. Evergreen Hosp. Med. Ctr., 177 Wn. App. 348 (2013) rev. denied 180 Wn. 2d 1007 (2014)
We successfully defended a personal representative against challenges to estate administration and recovered fees for the client. Stevenson v. Canning, Washington Court of Appeals (2012)
We challenged before the U.S. Supreme Court issues concerning Washington's primary election system. Wash. State Grange v. Wash. State Republican Party, 552 U.S. 442 (2008)
We successfully defended a ruling dismissing claims by a general contractor for over $2.4 million in damages. Strand Hunt Constr. v. Lake Wash. Sch. Dist., Washington Court of Appeals (2006)
We successfully defended a specific performance order for a developer under a vacant land purchase and sale agreement. Cort v. Kehres, Washington Court of Appeals (2006)
We successfully challenged agency regulations for exceeding the agency's authority. Edelman v. State, 152 Wn.2d 584 (2004)
We successfully challenged a Washington law that violated the First Amendment right of political parties to select their nominees. Democratic Party of Wash. v. Reed, 343 F.3d 1198 (9th Cir. 2003)
We persuaded the Court of Appeals to apply the "discovery rule," extending a statute of limitations, to a breach of contract case. Architechtonics Constr. Mgmt. v. Khorram, 111 Wn. App. 725 (2002)
We successfully defended First Amendment rights of political organizations to speak on public issues, and we recovered fees for our client from a government agency. Wash. State Republican Party v. Wash. State Pub. Disclosure Comm'n, 141 Wn.2d 245 (2000)
Practice Team Leader – John J. White