Real Estate Law
Our real estate representation includes acquisitions, financing, development, management, construction, leasing, and sales of real estate, and disputes and litigation arising from these and other real estate matters.  We represent developers, contractors, borrowers, lenders, owners, and owner associations, and other real estate industry participants, including public hospital and school districts. We represent clients in both residential and commercial real estate matters.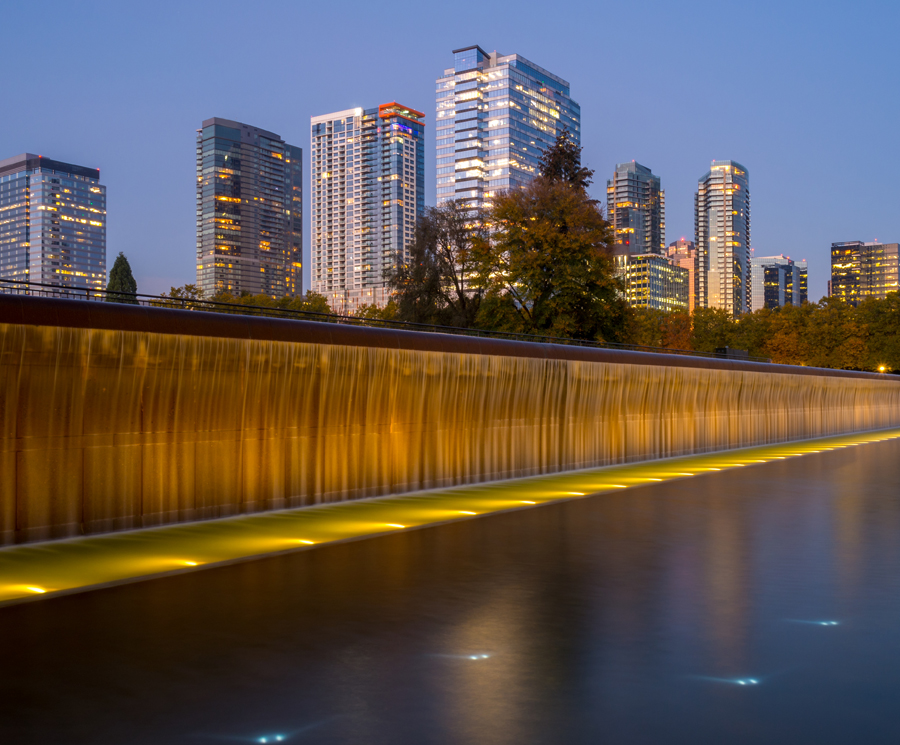 Real estate lawyers serving clients in Bellevue, Kirkland and Seattle.
Real Estate Finance
We represent borrowers and lenders in connection with securing financing for real estate development, refinances, acquisitions, and expansion. We work with banks, insurance companies and conduit lenders in securing financing for our clients. We additionally represent sponsors in raising funds to acquire and develop commercial real estate.
Transactions
Our commercial real estate transactions practice includes client representation in land and commercial property acquisitions and sales, real estate due diligence, tenancy in common structures, commercial leasing, and construction. We additionally provide property-specific advice about zoning, easements, permitting, boundary disputes, and eminent domain.  We also counsel owners of residential real estate on transactions, including when real estate brokers are not a part of the transaction.
Real Estate Disputes and Litigation
Our real estate litigation attorneys are available to represent clients in virtually all types of real estate-related disputes and litigation matters, including those involving financing, easements, boundaries, construction matters, contract breaches, non-payment issues, mechanics' liens, zoning, and title.  We have substantial experience in these matters, and in construction disputes and litigation.
Representative Matters
Represented landowners in negotiating, documenting and closing complex vacant land transaction in excess of $20.0 million with national builder
Represented landowners in negotiating, documenting and closing construction loan and construction documents in excess of $50.0 million for mixed use development
Comprehensive representation of school district in review of potential school sites and the negotiation, due diligence review and closing of transactions
Represented health care client in developing and leasing several substantial stand-alone clinics
Represented property owners and tenants in commercial, retail, warehouse and office lease agreements
Represented property owners in negotiating and drafting long-term ground leases with national retail tenant
Retained as local real estate counsel for national, publicly-held developer and builder
Represented tenant franchisee in leasing multiple retail locations
Represented national tenant in leasing multiple retail locations
Real Estate Acquisitions and Sales
We represent buyers and sellers in sophisticated real estate transactions, including purchases and sales of undeveloped land, residential properties, office buildings, multi-tenant apartment and condominium units, commercial strip malls, shopping centers, and other structures.  Our representation includes counsel, negotiation, agreement preparation, due diligence, financing advice, loan documentation review, providing opinion letters, and a number of other ancillary matters that are transaction-specific.
Purchaser Representation – Due Diligence and Financing
Once a property is identified for acquisition, two critical matters for purchasers are obtaining financing and making sure that no hidden liabilities are acquired.  We represent purchasers in seeking traditional bank financing, as well as the formation of investment funds created to acquire specific projects.
While it is not possible to identify every potential liability before a purchase, it is possible to conduct appropriate due diligence on title and other matters to minimize potential liability.  Potential unknown liabilities can also be minimized through contractual indemnities, representations, and warranties, as well as escrow and insurance. We help purchasers protect real estate investments through these and other risk minimization strategies.
Seller Representation
We help sellers prepare real estate properties for sale so that transactions can proceed smoothly.  Similar to real estate purchasers, sellers wish to minimize potential post-transaction liabilities.  In representing sellers, we work towards seeking a "clean exit" in real estate sales.
Efficiency in Transactions
Our attorneys often represent clients in numerous significant real estate transactions each year, and collectively have decades of real estate transaction experience in the Washington and other states where our clients own properties.
Over the course of hundreds of transactions, we have developed significant processes that help to increase transaction efficiencies, and to minimize the occurrence of unexpected deal-breakers from arising mid-transaction to the extent possible. We have also developed efficiencies and processes for agreement preparation, due diligence, and transaction implementation, which helps to reduce transaction costs.
We understand that in real estate transaction, our clients not only expect experienced real estate counsel who know how to get a transaction accomplished, but also lawyers who can efficiently staff transactions with the right team so that legal costs can be optimized.   With a highly-experienced team of lawyers, paralegals, and staff, we develop the right team for every transaction.
Real Estate Leasing
We provide a full range real estate leasing services for industrial and commercial properties.
Negotiation of Tenant Improvements and Other Leasing Terms
We assist clients in all aspects of negotiating tenant improvements and leasing terms.  Having represented clients in countless leases, we have the experience and knowledge to assist landlords and property managers in carefully documenting lease terms, tenant improvements, CAM charges, lease options, and other matters.
Lease Disputes
When lease disputes arise, we represent clients in seeking to resolve matters through negotiation and mediation, if possible, without resorting to litigation.  Having represented landlords and tenants in dozens of leases, we work with clients in seeking to craft a negotiated outcome consistent with business objectives that will resolve a dispute quickly.
When lease disputes cannot be resolved through negotiation or mediation, we stand ready to represent clients in both arbitrations and litigation, and have significant trial and arbitration experience upon which clients can rely.
ADA Matters
The Americans with Disability Act ("ADA") imposes numerous requirements upon landlords and commercial lessees.  We are available to advise clients in ADA matters that may pertain to their business, as well as to represent them in any ADA disputes that may arise.
Practice Team Leaders – John Sherwood, Jr. and David Johnston