Business Law
Our Business Law practice group is comprised of highly experienced transactional, dispute resolution, and litigation lawyers who serve as long-term, trusted legal business advisors to clients.  We have extensive experience in virtually all aspects of business law, and serve businesses ranging in size from start-ups and sole proprietorships to closely-held and public companies having valuations exceeding $500 million.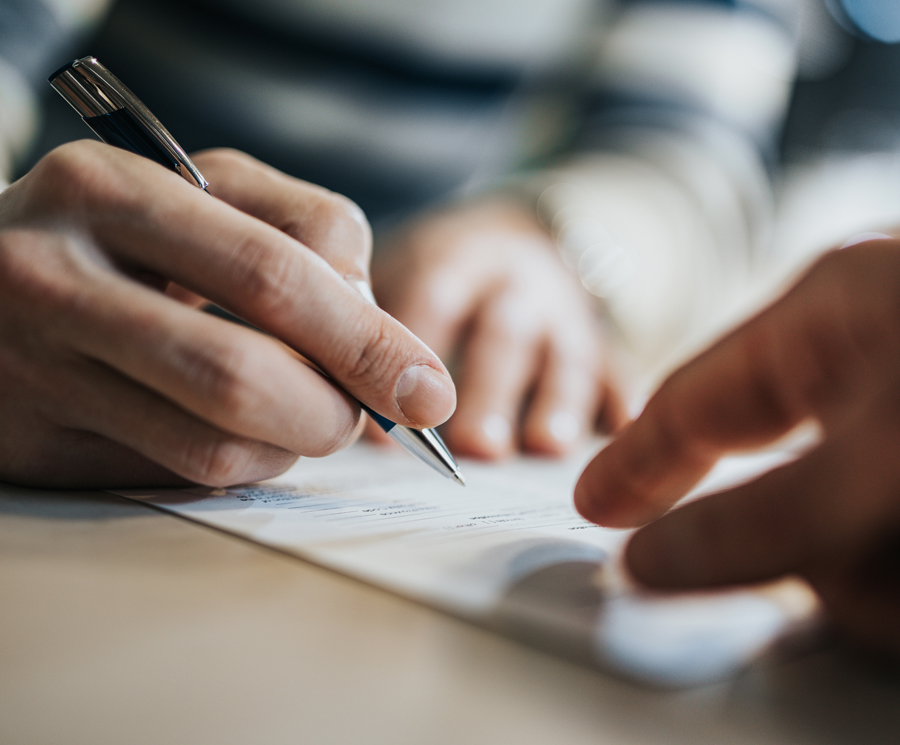 Experienced and trusted transactional and business litigation lawyers.
Our client base includes local, national, and international businesses in a wide range of industries.  We have served many clients for decades, helping them in their formation through increased growth.  Along the way, we typically help with matters including contracts, employment, mergers and acquisitions, commercial finance, securities, transactions, disputes, intellectual property development and protection (including trademarks and copyrights), raising capital, vigorously promoting rights in litigation.
Our Unique Advantage – Experienced Representation in Complex Matters Without Large Firm Pricing
We routinely provide a level of sophisticated services normally found only at the much larger (and often national) law firms. We utilize our experience in delivering cost-effective service through carefully structuring matters by eliminating "over-lawyering."  We are mindful that what our clients most want most is considered advice, experienced capabilities, and the vision to understand their needs and develop solutions focused on achieving business objectives.
Our business transactions and operations practice includes matters involving mergers and acquisitions, intellectual property, sophisticated tax matters, compensation plans, and private equity placements (including fund creation for real estate and other investment). We are particularly adept at managing transactions, and typically represent companies in dozens of mergers and acquisitions, private placements, and significant transactions each year.
Unfortunately, at times our business clients encounter disputes.  Through our business disputes and litigation practice, we provide experienced representation to clients in a wide range of matters, including complex, multi-jurisdictional litigation.  We focus on identifying and working vigorously to achieve a desired outcome in a cost cost-effective and expeditious manner. With the collective decades of litigation and dispute resolution experience of our lawyers, we are adept at developing creative outcomes, and pursuing such possibilities whenever possible.
Understanding Your Company's Unique Objectives
When undertaking business representation, our first objective is to gain a thorough understanding of each client's business and the competitive market in which they operate, including the products and services offered, the challenges they face, their corporate environment, and the goals they seek.  Knowing these and other key aspects about client businesses helps us to provided tailored advice in light of the shifting marketplace, obstacles, threats, and opportunities.
Representative Business Law Matters
We routinely provide counsel and representation for matters including:
Branding
Business Organization and Entity Choice (including corporation, corporate partnership, limited partnership, LLC's, limited liability partnership, PLLC's and other professional service entities, joint venture, sole proprietorship)
Business Disputes & Litigation
Business Transactions
Closely Held Business Issues
Compensation Arrangements
Compliance
Corporate Operations
Commercial Finance
Computer Hardware & Software Contracts
Corporate Finance
Distributorship Agreements
Employment Counsel, Policy & Handbook Development, & Proactive Advice
Employment Agreements, Non-Competes, & Intellectual Rights Protection
Employment Disputes and Litigation Representation
Estate Planning, Wills, Trusts and Estate Tax Counseling
Family Business Agreements
Federal Income Tax Issues
Financing
Franchising Advice & Documentation
Healthcare
Immigration
I-9 Compliance
International Investment & Transactions
Intellectual Property Protection, Licensing & Transfers
Licensing & Distributorship Agreements
Medical & Physician Practices
Mergers & Acquisitions
Officers & Directors Advice
Private Equity & Private Placements
Shareholder & Stock Redemption Agreements
Shareholder Disputes
Stock Issuance & Transfer
Stock Option Plans
Succession Planning
Tax Planning & Counsel
Technology Protection and Licensing
Trademarks & Copyrights
Our International Practice
Our Pacific Northwest representation is focused on representing US clients in domestic business matters, non-US entities investing in the US, and US company investment overseas.  Our business immigration practice is also focused on helping business secure employment-based visas so that they can bring key managers to work in the US.
Our International business practice includes significant experience in Canadian, Chinese, Russian, and Korean business affairs, and our firm includes attorneys fluent in Spanish, Hindi, and Telugu, and Korean.
Representative International Matters
We have significant experience in international legal business involving matters including:
Computer Hardware & Software Contract
Distributorship Agreements
Employment Related Intellectual Property Ownership Issues
Foreign Investment & Tax Matters
Foreign Trade
Licensing & Distributorship Agreements
Immigration
International Financing
Intellectual Property Licensing & Transfers
Practice Team Leader – Gregory L. Russell