Immigration & I-9 Compliance
Our immigration practice group focuses on helping U.S.-based employers secure the visas needed to bring qualified workers to the United States, helping individuals in family-based immigration matters, and providing important information regarding changes in immigration law.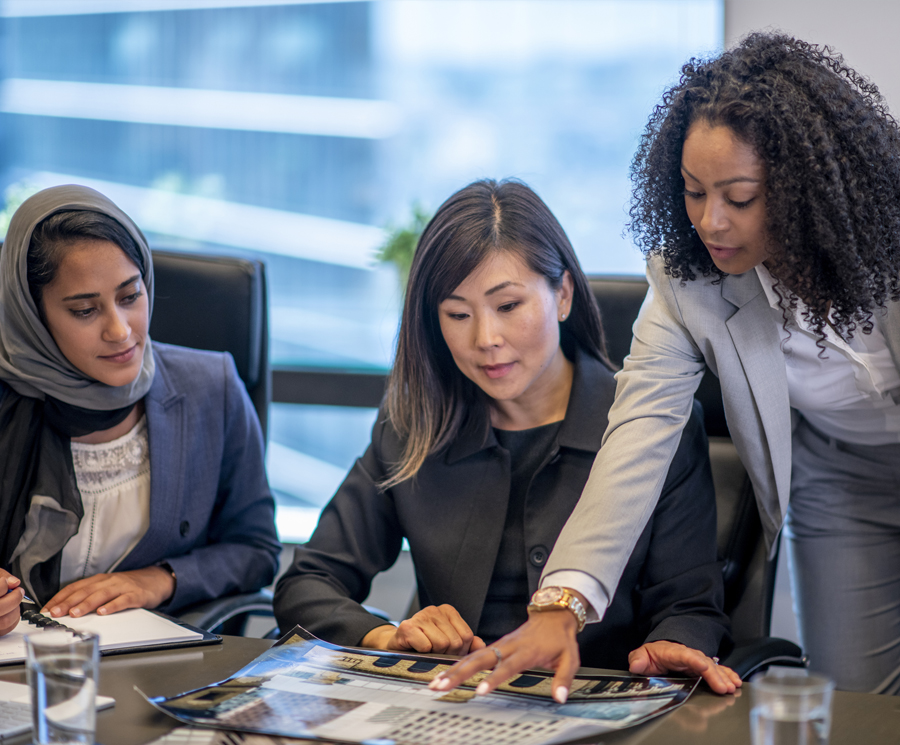 Bellevue immigration lawyers for work visas and I-9 Compliance.
Our Immigration Practice – Employment-Based Immigration and Changing Visa Matters
Bellevue immigration lawyers for work visas, employment, H1-B and L-1 visas.
As U.S. employers expand their search for the best qualified personnel worldwide, there is a growing need to bring qualified workers to the U.S., especially workers who have advanced knowledge, expertise, and special skills.  Through our immigration practice group, we help U.S.-based employers in all aspects of the visa application process, including:
Determining the best type of visa to seek given the academic and work qualifications of the prospective employee, the type of job for which the worker is to be hired, and the related job requirements, and
Assisting in all aspects of the visa preparation and prosecution process, including responding to government requests for information.
We routinely provide assistance and representation in connection with helping workers to obtain nonimmigrant (temporary) visas, including visas issued under H1B, H4, O1, L1, TN, B2, H3, E2, and F for professionals among others. We also represent permanent residence applications for workers, including EB1, EB2, National Interest Waivers, EB3, PERM, EB4, and EB5 applications.
Family Based Immigration – U.S. Citizenship and Lawful Permanent Residence ("the Green Card").
In addition to assisting employers seeking work visas for valued non-resident employees, we also represent individuals seeking U.S. citizenship and securing lawful permanent residence (which is evidenced by a "green card"), as well as all other aspects of family-based immigration.
In representing clients in family-based immigration, our role it to listen carefully to learn of a client's circumstances, ask questions, and then apply decades of immigration experience to discuss the legal implications for a client's matter.
Keeping Clients Abreast on the Changing Immigration Policies
Our immigration law practice is also centered on keeping our clients abreast of the frequent changes in immigration statutes, and the regulations, decisions, and policies of the principal government agencies that administer our immigration laws.
It's important to understand that behind the frequent news stories, there are many changes (or proposed changes) in policies and procedures for legal immigration.  In addition to such changes and the individuals who may be directly affected, business that count on the current status quo need to keep updated in order to determine whether such changes may impact current employees seeking visas, or the potential to fill future positions with non-U.S. employees.
We are dedicated to keeping clients up-to-date with immigration law changes that will impact their matter. To learn more about such matters, please visit the links below.
More Information
Our I-9 Practice
We defend employers on I-9 audits and actions. 
All U.S. employers must comply with the Federal I-9 requirements, even if they have only one employee, and even if all employees are US citizens
A common misperception on the part of many employers is that they need not be concerned with I-9 compliance and will not be subject to penalties if all of their employees are U.S. residents.  This is not the case.
An I-9 is a federal government compliance form that must be completed in part by the employee and in part by the employer establishing the employee is authorized to work in the U.S.  Even if the employer knows for a fact that all employees are U.S. citizens, this form is still required to be completed for each employee.
Employers must complete the I-9 form based on an examination of the employee's original documents, and keep records of the documentation used in this process. They must also comply with the registration requirements and regulations developed by the U.S. Citizenship and Immigration Services ("USCIC"), and not properly complying with such requirements and regulations can subject the organization to large fines and even significant jail time.
I-9 Enforcement
The employer sanctions rules were passed by Congress as part of the Immigration Reform and Control Act of 1986 (IRCA).  For years the government rarely enforced these rules, as it allowed employers time to become educated about compliance.
After 9/11 the government focused on organizations in fields that may be targets for terrorists, such as power plants.  Now they have expanded enforcement of I-9 compliance across the spectrum; as a result, every employer should be careful to maintain full compliance.
The Balance Between I-9 Compliance and Illegal Discrimination
With the implementation of I-9 laws, every employer walks a fine line between I-9 compliance and being accused of discrimination based on national origin.  It is now critical for every employer of any type or size to obtain proper counsel regarding I-9 compliance so that national origin matters are handled in a legal and non-discriminatory fashion.
Is Your Company Ready?  Understanding I-9 Audits
We assist companies in all aspects of I-9 compliance and audits.  We will discuss with you a manageable scope for an internal audit of your I9's, if you choose. Internal audits assess the status of an employer's I-9's and make corrections as needed.  Doing so is an important action step to demonstrate good faith compliance and should be done carefully, or it may result in discrimination even if unintentional.
For example, a sample audit can be done; a complete audit of every worker is not always practical for employers with large numbers of employees.  However, you cannot choose the sample based on those you believe have immigration documents or aren't U.S. citizens, as the government has instructed that non-representative audits is discrimination.
There are, however, acceptable ways to select the sample, and we will discuss that with you.  We will then advise you of errors found on the I-9's audited, and conduct a training for the people in your specific organization that are handling the I9's.  After that, regular internal audits will be faster and easier to ensure you remain compliant.  Should you receive a subpoena from the government for your I-9's, we urge you to contact us as soon as practical, as waiting can have undesired consequences.
Keep in mind the best government audit defense is a good offense. Be ready. Note that ICE gives favorable consideration to corrections made prior to receiving a subpoena. Each error can result in heavy penalties — even if all hires were in fact authorized to work in the U.S.
Questions or Concerns About What to Do?
Our Bellevue I-9 lawyers include experienced employment law and immigration/I-9 compliance attorneys who are ready to help your business through an internal review of your I-9's, as well as to assist you in the event of a government compliance action.
PRK Livengood has a long-time relationship with Barbara A. Marcouiller, who handles our clients' immigration and I-9 needs. To see her blog posts about current matters, please click here. 
Practice Team Leader – Marcia P. Ellsworth