Construction Law
We provide legal counsel and litigation services to construction industry clients including contractors, subcontractors, suppliers, public and private owners, architects, engineers, and sureties, as well as lenders and others that finance construction and related projects.  We work with clients through each stage of the construction process, including negotiation of contracts, public procurement (including design-bid-build and GCCM projects), and post-construction disputes that may develop concerning a broad range of matters (such as construction defect allegations, claims, change orders, non-payment, and warranty obligations).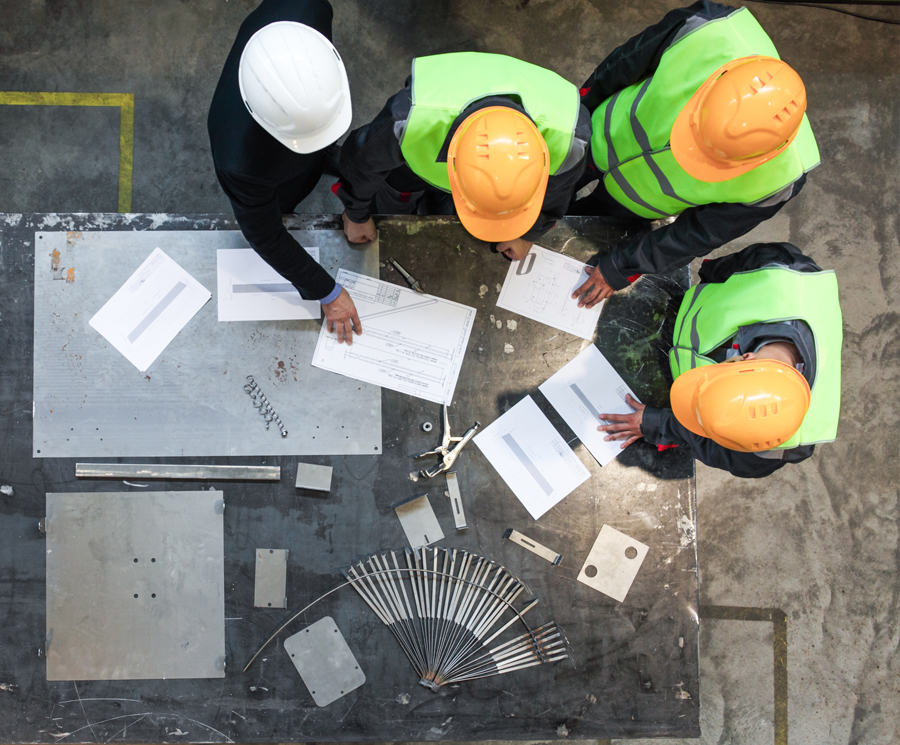 Representing clients during every stage of the process, from contract negotiations, public procurement, through dispute issues and more.
Contracts and Financing
We advise, prepare, review, and help negotiate a wide variety of contracts on behalf of construction industry participants, including those involving contracts for general contractors, owners, subcontractors, financing, security and other matters.  Together with clients, we help ensure that all of such contracts accurately reflect the terms and conditions subject to agreement.
Healthcare and School District Client Construction and Procurement
A significant portion of our construction practice consists of helping our business client owners (including healthcare clients and school districts) expand operations through building additions and new facility construction. For healthcare and school district clients in particular, we provide representation for all aspects of the contracting and construction process, including drafting contracts, finance negotiation, and requests for proposal advice and alternate delivery methods including state certification for GC/CM project delivery through the Capital Projects Advisory Review Board (CPARB). Together with our real estate practice group, we provide advice and representation concerning the purchase and sale of property, project financing, land use matters, general contractor/subcontractor agreements, and payment and performance bonds.
Construction Disputes, Claims, Mediation, and Litigation
Construction claims are often complex, and usually require a meticulous analysis concerning legal and project issues.  When disputes arise, we work with our clients to carefully analyze the claim, develop the support needed to further our client's position, and identify the possibilities and opportunities (when possible) of seeking to resolve matters in an expeditious, cost-effective manner in accordance with client objectives.  With significant experience in construction dispute representation, we are often able to effectively resolve disputes on behalf of our clients through negotiation (either before or during litigation).
Mediation and Litigation
Frequently, mediation is used to supplement negotiation; we have significant experience representing clients obtain favorable results through mediation and avoid protracted litigation.  Some matters, however, will result in substantial litigation and possibly trial.  In these circumstances, we vigorously represent the interests of our clients in pursuing their litigation objectives.  If a trial ultimately results, we will work tenaciously in seeking a successful outcome for our clients.
Representative Matters – Disputes and Litigation
Our construction lawyers frequently represent clients in construction-related disputes and litigation concerning:
Claims of non-performance
Claims involving owner change orders and payments
Defect claims, including claims for defective workmanship, defective materials, and defective design
Financing issues claims
Claims of non-payment or underpayment
General and subcontractor contract breaches and claims
Claims for delay or interference
Lien and bond claims, including payment bonds, performance bonds, retainage bonds, mechanics' lien bonds, bid bonds, license bonds, and indemnity agreements
Failure to construct in accordance with code, plans and specifications, or industry standards
Practice Team Leaders – David Alskog and David Johnston