Permanent Residency
Do you qualify for a Green Card or Permanent Residency? Find out the steps needed to obtain permanent residency in the United States.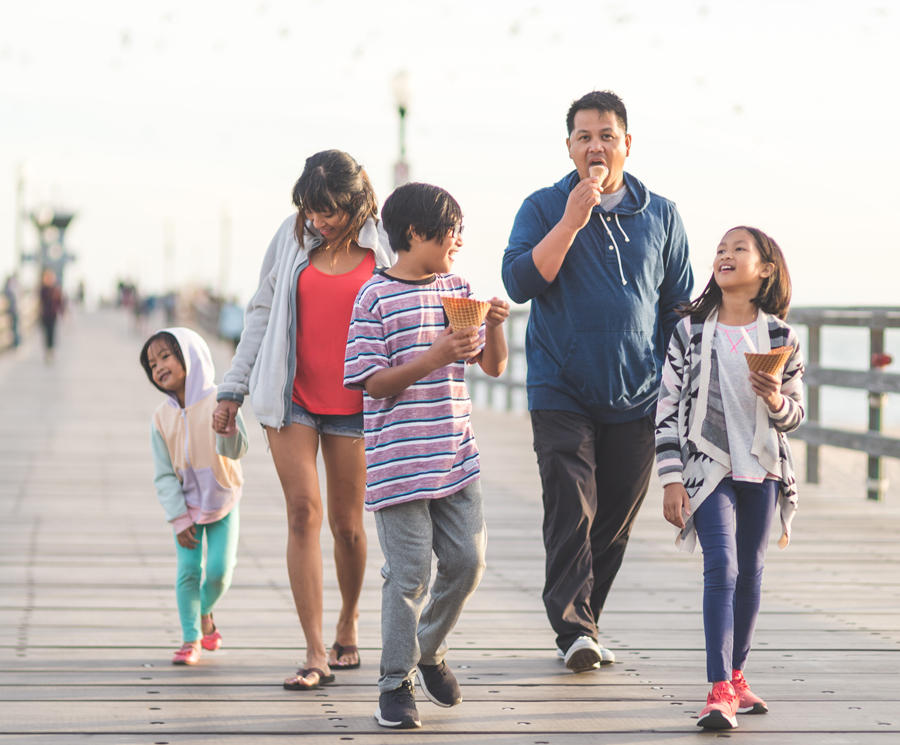 Do You Qualify for a Green Card and Permanent Residency?
What is it? Permanent residence is an immigrant status that allows you to reside and work in the U.S. indefinitely. The document that proves someone's status as a Lawful Permanent Resident (LPR) is the so-called "green card." Permanent residence is not the same as citizenship. An LPR is still a citizen of whatever country they were a citizen of before obtaining LPR status. The green card is not an internationally-recognized travel document. When travelling internationally an LPR will travel on the passport of their country of citizenship, and show the green card to be re-admitted into the U.S. Be careful! Permanent residence can be lost. The most common ways it is lost are by being convicted of certain crimes, or by abandonment.
Permanent residence allows you to live and work in the U.S. indefinitely, but you need to be living in the U.S., or you can lose it by abandonment. The general rule, without getting too detailed, is that if a Lawful Permanent Resident (LPR) is out of the U.S. for six months but less than one year, there is a rebuttable presumption that he abandoned his residency. "Rebuttable presumption" means that the law presumes the residency was abandoned, but the LPR has the opportunity to rebut that presumption by showing evidence that he maintained his residency in the U.S., and never intended to abandon it. The other part of the general rule is that if the LPR was out of the U.S. 365 days, he did in fact abandon his residency. Note, however, we have been able to maintain a client's permanent residence after absences of longer than one year depending on a number of factors.  If charged with abandonment, you will need an experienced attorney to analyze the strength of your case, and advise you on the evidence you have to defend your case. The issue of abandonment is one with which we are very experienced, and pleased to review your case with you to determine if you would like our assistance.
The question of abandonment usually arises in two situations: upon re-entry to the U.S., and when applying for citizenship. When an LPR is returning, the inspector at the airport will review the LPR's passport, and can see the various entries and exits, and may advise the LPR that it doesn't appear he is actually residing in the U.S. At that point, the officer may allow the person into the country with advice that this is a potential issue, and he should consult an attorney before leaving again, or, the officer may place that person into removal proceedings for him to respond to the charge and present evidence to the immigration judge.
PLEASE NOTE: there seems to be some "conventional wisdom" or street-talk, that as long as the LPR returns to the U.S. and isn't out for six months, there isn't a problem. As a result, the street-talk says, an LPR can be out 5 months, and in for 2 weeks, and out for 4 ½ months and in for one month, etc., as long as they aren't out for 6 months straight.  That is risky behavior! If you are in that situation, we recommend you call us to consult about the circumstances that are keeping you out of the U.S. to discuss a better path for you.
If an officer doesn't advise the LPR on this point upon attempting to enter the U.S., it absolutely will come up when the LPR applies for U.S. citizenship. You may believe you are about to become a U.S. citizen only to find your case denied, and if you aren't successful in your reply to the issue, you could find yourself actually in removal proceedings about to lose it all. So there are two huge points that arise from an LPR being out of the U.S. for extended periods. One is qualifying for citizenship, and a separate issue is actually losing your permanent resident status through abandonment.
If you know you will be out of the U.S. for 6 months or longer, we recommend you meet with us to discuss your best strategy.
Methods of Obtaining Permanent Residence
With few exceptions such as asylum or VAWA, the U.S. system of immigration is based on either a qualifying family relationship or a qualifying employment. Please see our separate pages for a brief overview to give you an introduction to these categories. Each category has its own body of law, and each case requires thorough review and analysis.
This is general information and does not constitute legal advice; each case must be analyzed independently. Nothing here creates an attorney/client relationship; each potential client must set up an appointment for proper analysis, and written agreement if after a full analysis we both agree in writing that we accept to represent the case and you also agree that you want us to represent your case as detailed specifically in the written contract.
We do not endorse the content on this website in translations other than English, unless officially translated by our law office.